Solar Control Window Film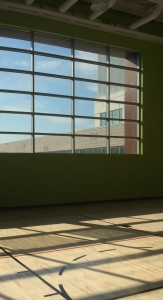 Heat Reduction, UV BLocking & ENERGY EFFICIENCY
A solar reflective film will keep out the sun's heat and retain interior temperatures. This will dramatically reduce your energy costs and lower your CO2 emissions from air conditioning and heat sources. High Infra Red heat rejection can be as much as 96% and solar energy rejection can exceed 70%. By providing heat reduction, your air conditioner will take on less heat load and cooling costs will lower. In the winter time window film creates a thermal barrier between the indoors and outdoors which retains up to 15% radiant heat, internal temperatures balance and provides a comfortable place to work.
heating & Cooling
Heating your business in winter and cooling it in summer can be quite expensive. During the winter, heat escapes through glass and forces your heating prices up. In the summer, sun blazes through glass and can make working conditions unbearable. Cooling your business down with air conditioning will increase energy costs. Temperature variances between hot spots and shady areas can fool your thermostat and run your heating or cooling sources when they are not required. A solar film for your home or business can reduce your energy costs by as much as 30% or more!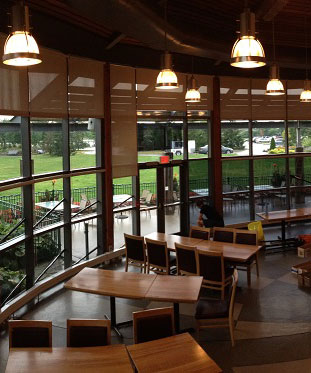 UV BLOCKING FILM
Protect your furniture and assets from fading and damage caused by ultraviolet rays.
Increase the Lifespan of your Assets
Your home and business interiors deserve to last a long time. It's an expense to replace damaged and faded furniture, draperies, blinds, carpets, flooring and artwork. The fading caused by the sun's ultraviolet rays wreaks havoc on interior furnishings and merchandise, shortening their life. Save money on replacement costs with an application of solar reflective window film which screens out harmful UV rays that fade your furnishings. Window film won't eliminate fading but it will offer you the maximum heat reduction and protection from fading due to solar ultraviolet light and solar heat
Regular Glass does not offer enough UV protection
Clear single pane glass will reject 23-28% of the ultraviolet light from the sun. Insulated glass with Low E capabilities is slightly better, rejecting 36-41%. Window film installed on glass rejects 99%+ of solar ultraviolet light. Different types of clear glass and window systems will reject 13-29% of the solar heat. With a solar reflective film for windows, 70% of solar heat reduction is possible. A UV blocking film will also increase the winter time performance of your windows by retaining up to 15% of radiant heat.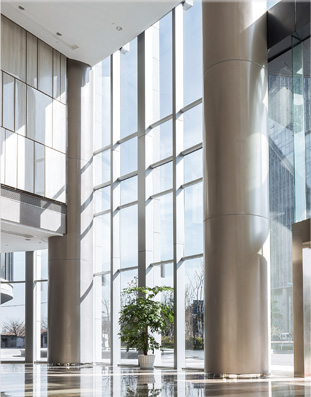 Healthier environment
Solar window films for home or business creates a healthier environment for family, employees, customers and clients.

Keeping Sunscreen by Your Window Pane?
The suns UV Rays that pass through our business windows do a lot more than just shed light and heat to the indoors. Harmful UV rays can also lead to health problems and skin conditions that otherwise could be prevented. Skin Cancers, sunburn, skin conditions, wrinkles, aging and eye injuries can all be caused by the streaming rays that are entering through unfiltered glass. By applying a UV blocking film, you're providing a solution to the problem and showing people you care about their health and safety.
Protection Made Easier
A UV blocking film provides 99.9% UV rejection reducing serious health concerns. It also reduces the glare on surfaces like mirrors, windows, glass cabinets and picture frames, TV's and computer monitors.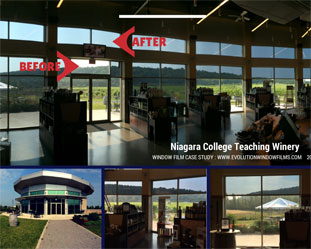 Glare Reduction
Solar reflective window protects eyes from the harsh UV rays that create eye fatigue and lower productivity. Drawing the curtains is a solution to the sun's glare in your eyes, but forces you to turn on artificial lighting that raises energy costs. Applying solar window film allows natural light to stream in without the harmful UV rays or glare affecting the atmosphere and your health. The low reflectivity provides a clear view of the outdoors while allowing natural light in to brighten up your office space.