Blog
Tinting the cafe windows at the Canadian Warplane Heritage Museum improves comfort and saves energy.
The Canadian Warplane Heritage Museum is located at the Hamilton (Ontario) Airport. Since 1972, it has been home to a collection of historic Canadian aircraft dating back to the beginning of World War II. The facility includes a display of the aircraft, a museum of artifacts, and interactive learning areas.
At the museum there is a cafe where people can eat, drink, and relax while enjoying the view of the outside planes through the expansive windows. The challenge with the windows in the cafe, is that the heat from the sun during the warm months. The sun coming through the unprotected windows made the cafe uncomfortablly hot at times, and energy costs were high to try and keep it cool.
After a presentation by the sales team at Evolution Window Films, 3M solar control tinted film was added to the cafe windows, as well as some of the second floor observatory windows.
The results after the 3M window tinting solar film was installed were immediately noticed, including energy savings, improved comfort, privacy, and glare reduction.
"We are very happy with the final result. Energy costs have come down quite completely and people are quite happy and comfortable to be in the cafe." - Jason Pascoe, Maintenance Manager, Canadian Warplane Heritage Museum.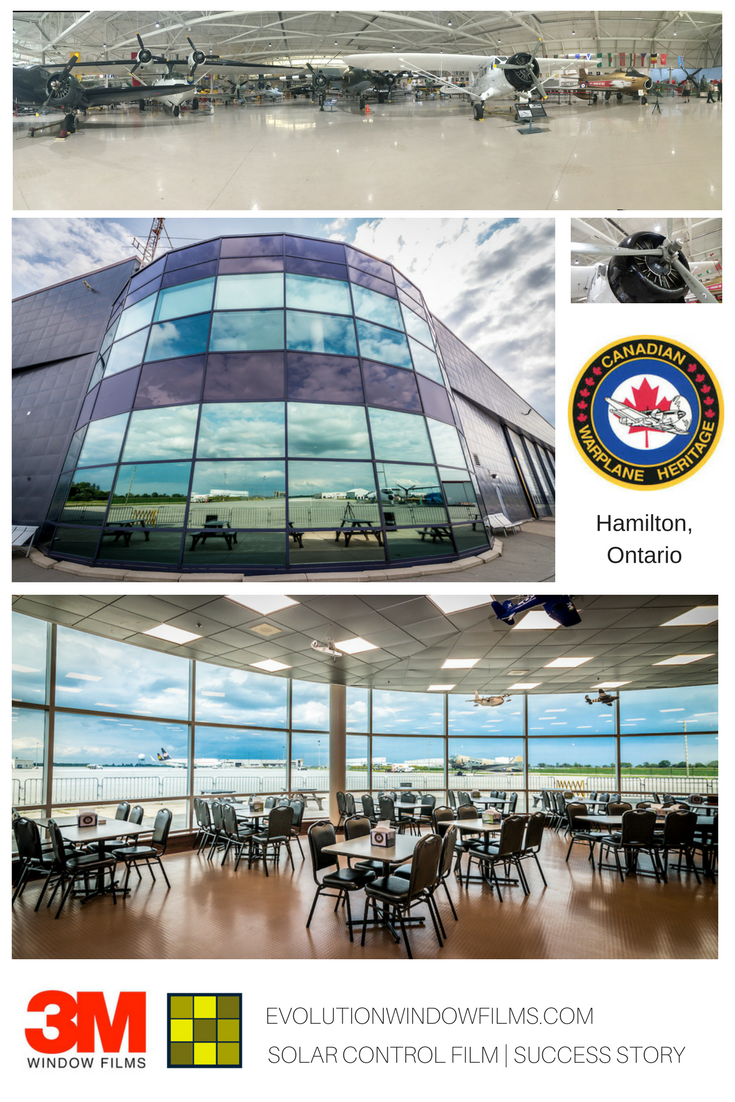 Photos Credit: Bob Hatcher Photography (Facebook)
---
Evolution Window Films offers professional installation of commercial and residential window film - solar, security, and decorative; serving the Niagara, Hamilton, and regions surrounding the Golden Horseshoe Area.