Save on Energy Program
Window Film for saveONenergy Program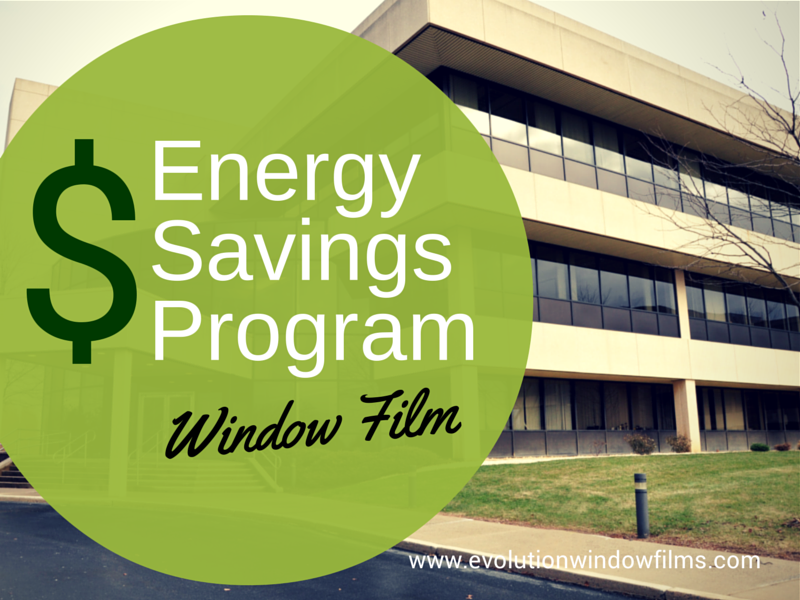 There are many energy conservation technologies available to help you save money. The saveONenergy program offers incentives to help business and property owners invest in equipment and materials to help put money back into your pocket, while also helping to save our planet through environmental conservation efforts.
Consider the energy efficiency upgrade cycle to optimize your building. Choose the right products, but also make sure your upgrades are in a sequential order so that you can maximize your profits. Often windows are overlooked, and yet they are one of the largest areas of energy loss in a building. Companies often invest first in upgrading their HVAC system to save energy, but they still have the problem of energy loss through the windows which will continue to put unnecessary burden on the system. Creating a more efficient building with window film before HVAC improvements, you can often decrease the size of the HVAC equipment needed.
Window Film Benefits to Save Energy
Increase natural light
Reduce energy costs
Reduce glare
Reduce the amount of time having to use lights
Reduce the load on your HVAC system
UV protection
Participating in the Save on Energy Retrofit Program may enable you to receive up to 50% of project costs for installing or upgrading to energy-efficient equipment.
This program is designed to provide flexibility for more comprehensive projects with opportunities for increased energy savings. Incentives are based on energy savings over pre-project baselines. Non-Lighting incentives of $800/KM or $0.10 / KWh of First year energy savings.
Is your building eligible to receive window film under this energy savings program?
Does your building have approximately 10,000 sq feet of windows or at least 40% clear glass? If it does, you will most likely be eligible for this program. To participate, your project must be pre-approved and have an estimated demand reduction of 1kW or first-year annual energy savings of 2,000 kWh. Projects must deliver energy savings for at least 48 months. More information about getting started with the program > Read More

Window Film Case Study – Toronto, Ontario
A 3-story building in Toronto had 84,000 square feet of clear glass. They installed solar control window film and received a return on their investment in only 3.9 years.
Getting Started
Worried about the paperwork and the application process? Are you concerned about how you will calculate the possible energy savings?
Are you a business in the Niagara, Hamilton, or Greater Toronto Area? Let us help. Call one of our window film experts today! We will help you with the application process. We can also help measure your potential savings! Our building simulation tool will estimate your energy savings after window film is applied.