Blog
Niagara College's Wine Visitor + Education Centre is home to Niagara's Teaching Winery, as well as a wine retail and tourism information centre. This beautiful building is surrounded by glass windows with a beautiful view of the Vineyards and surrounding areas.
The challenge with all of these windows is the intense heat generated inside the building. The direct sunlight and hot spots are not comfortable for guests to the centre and not an ideal environment for storing wine. During the hot days of summer, the HVAC system was under intense load trying to cool the area.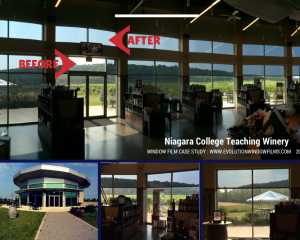 This summer, Evolution Window Films' team of professional installers applied solar control window film on the inside of the windows. The goal for installing the window film was to lower the maximum interior temperature caused by incoming sun coming through the large windows, and offer a more radiant and comfortable feeling in the room. In addition, they wanted to offer U.V. protection for the wine that is displayed on the retail shelves, and let the maximum natural light into the room throughout the day.
To measure the temperate difference in the room before and after the window film was installed, a data logger was placed inside close to the windows during a 2-3 week period before and after installation.
One week before the window film was installed, the room temperature was up to almost 30 Deg. C. One week after the window film was installed, the highest temperature in the room was below 25 Deg. C.
Even with more extreme, and higher maximum exterior temperature, window film offered a more consistent interior temperature and dramatically lowered the maximum peak temperature.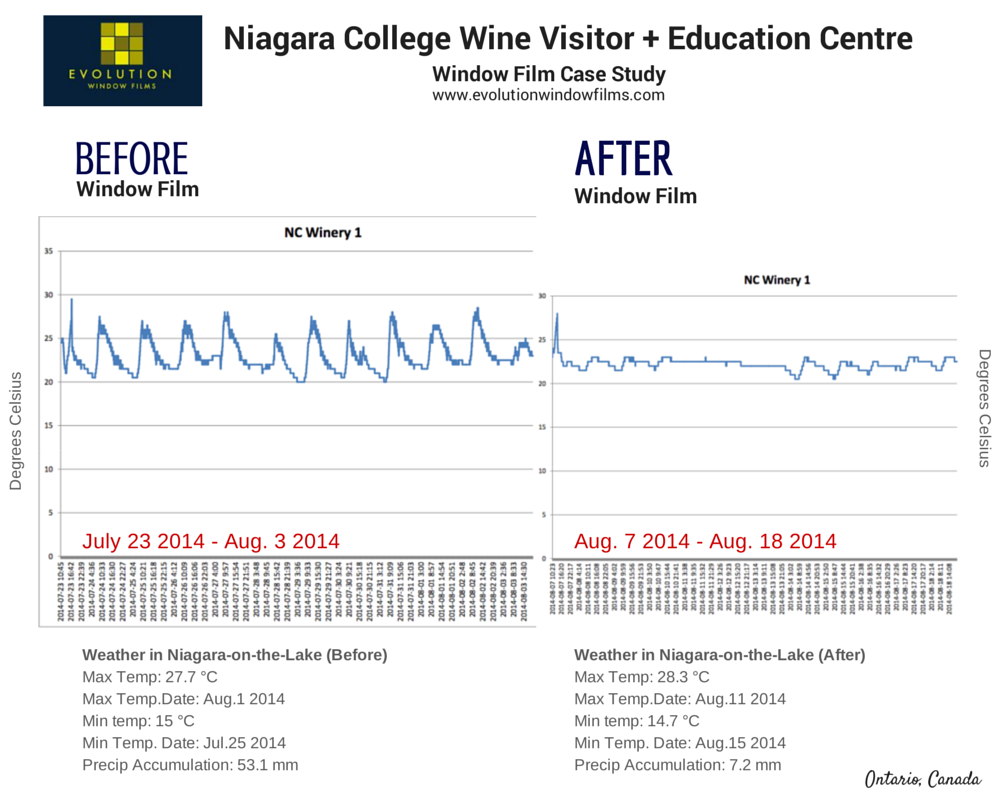 History Weather Data Source – www.theweathernetwork.com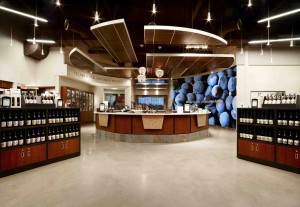 Niagara College's Wine Visitor + Education Centre is a beautiful facility located amidst Niagara's 38 wineries in the heart of Niagara's Peninsula. It is home to Canada's first commercial teaching winery where students receive extensive training on how to succeed in the wine industry. They learn how to cultivate the vineyards, how to run a winery business, and of course, the fine art of wine-making. As well as a teaching winery, the visitor centre offers tourism winery information and an on-site retail store.
Canadian Food & Wine Institute Niagara College Teaching Winery | Niagara-on-the-Lake Campus 135 Taylor Road, Niagara-on-the-Lake, ON 905-641-2252
---
Related Articles