Feather Friendly Window Markers
---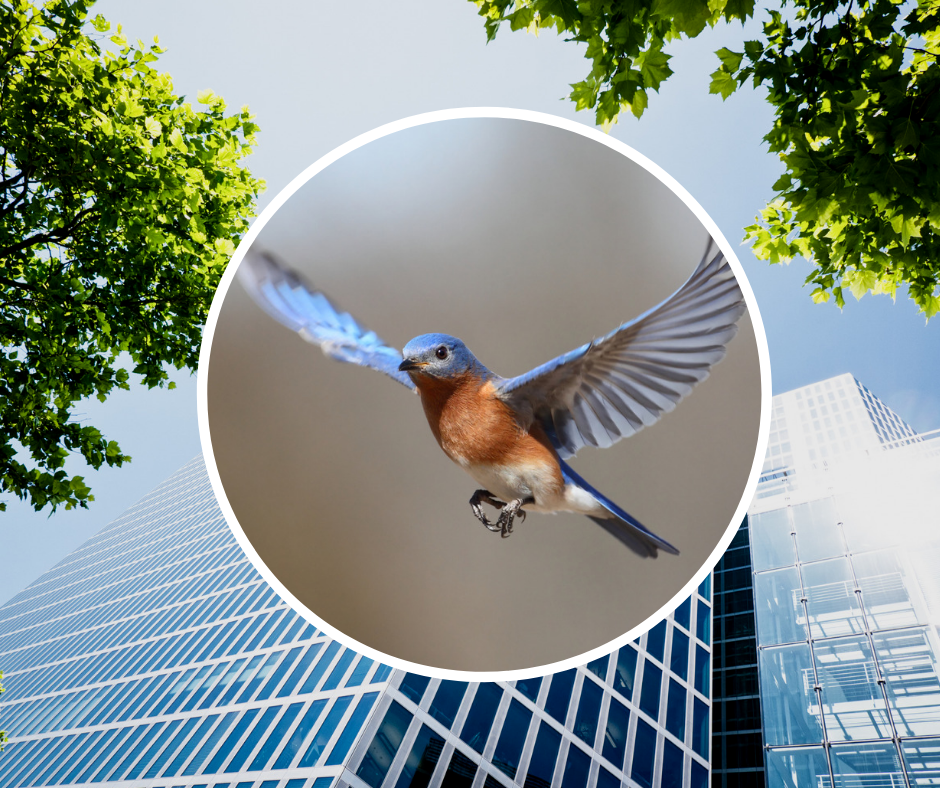 FEATHER FRIENDLY WINDOW MARKERS
Do you have problems with birds flying into your windows? Feather Friendly® window markers are a cost-effective solution to help prevent birds from flying into windows. The window markers consist of adhesive dots applied to the exterior surface of glass. The dots are subtle as to not distract from the appearance of the building, but effective in helping the birds avoid colliding into the glass. The application reduces the reflection of the glass and provides a visibility wall marker for the birds, warning them find a safe and alternate flight path.
"One client observed that birds were colliding into their windows before the installation of the window markers, but delighted to say that since the installation, "there have been no reported bird collisions with the protected glass."
WHY CONSIDER FEATHER FRIENDLY BIRD WINDOW MARKERS?
An estimated 1.25 billion deaths annually, or a loss of 10% of the total bird population in North America occurs as a result of collisions with manmade structures. Exterior glass, whether it be clear, tinted or reflective is not a recognizable part of the natural world for birds, and therefore, they simply do not 'see' it - buildings pose the biggest threat.
Feather Friendly®, offers a patent pending technology which applies a pattern to glass surfaces so birds can 'see' the glass and avoid collision. It is created from the highest quality 3M product and offers the same durability and performance assurances from 3M.
LEARN MORE
Article: Help save our Birds
Product Information: What you need to know about Feather Friendly® bird markers
Portfolio Gallery: Bird Studies Canada - Port Rowan, Ontario