Blog
Interior designers are creating innovative commercial spaces using decorative window film. Using decorative graphics enhances the style, function, and comfort of an office, retail, or public space.
---
Innovative design is original, beautiful and helps create spaces where people can shop, work, and visit with ease and enjoyment. Interior designers and architects are using decorative window film to improve the aesthetics and experience for people who visit these commercial spaces, helping improve the safety of the environment, to separate various areas, and support an organization's brand story.
Decorative window film is an effective way to design unique and beautiful interior spaces. It is affordable, customizable and can be applied to any smooth surface.
Here are five ways interior designers used decorative window film to create innovative office, retail, and public spaces.
1. Frosted glass for privacy and safety
The custom frosted window film was applied to these interior glass walls, providing privacy for staff and safety; it is a visual barrier to prevent people from walking into the glass wall.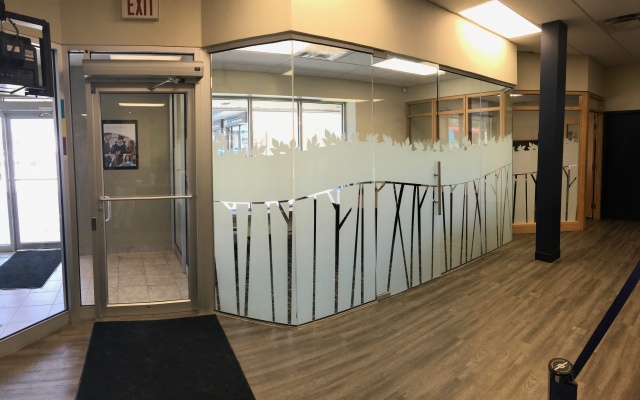 2. Word graphics to identify interior spaces
Evolution Window Films worked with an architect firm to design custom window graphics for a library in Hamilton, Ontario. The word 'makerspace' was applied to the interior glass wall to identify the use of the enclosed area. The show the location of the 'sound studio' the words were added above the door leading to the room.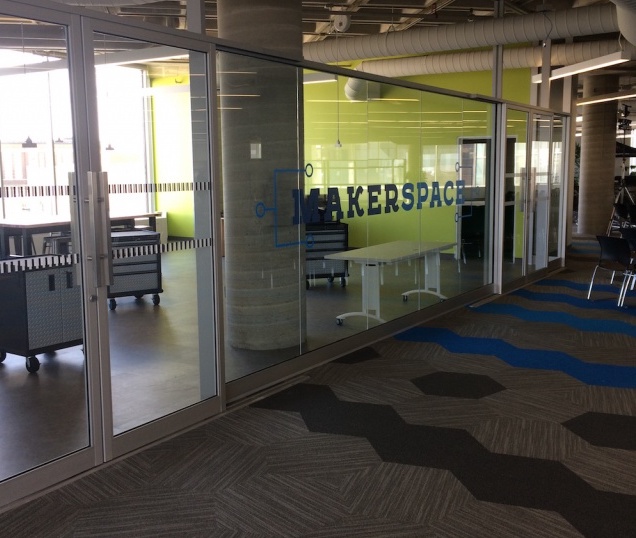 3. Branding opportunity using custom decorative graphics
Window film gives the look of frosted glass at a fraction of the price of etched glass. The Henry Schein logo and maple leaf were added to the privacy film to enhance their brand and support the culture and of this Canadian office in Niagara, Ontario.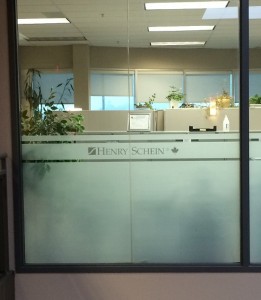 Applied to the custom window film on the glass doorway entrance, added for a classy branding opportunity for this country club. And for the Tim Horton's restaurant in this retail outlet mall, a full colour, customized branded decorative film was added to this glass exterior window.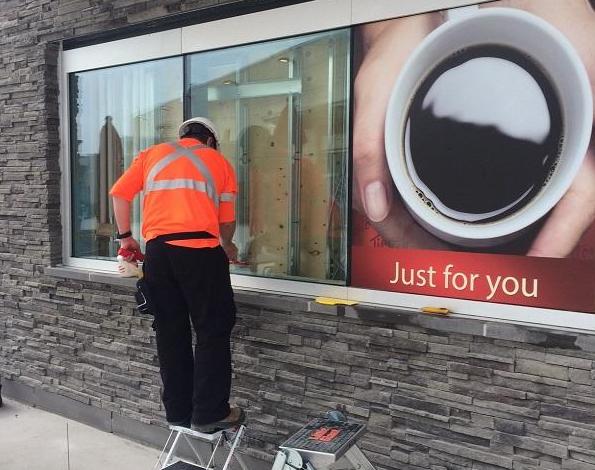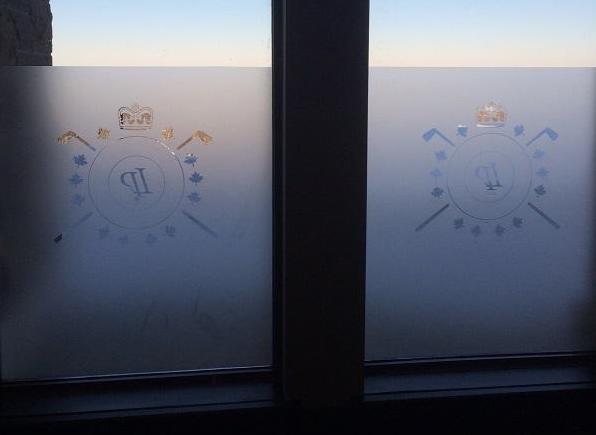 4. Decorative window film provides a unique style at an inexpensive cost
To create a vintage look for the Trius Winery welcome centre in Niagara, the designer recommended applying a decorative graphic to the plain mirrored ceiling. A classy, antique look was achieved to the interior space using this technique.
Window film is an inexpensive option where any plan flat surface, such as a wall, flat glass, mirror, or even a table surface can be transformed. Use your own digital images or create a look of a natural material such as rock, stone, or wood to create a unique style in any space.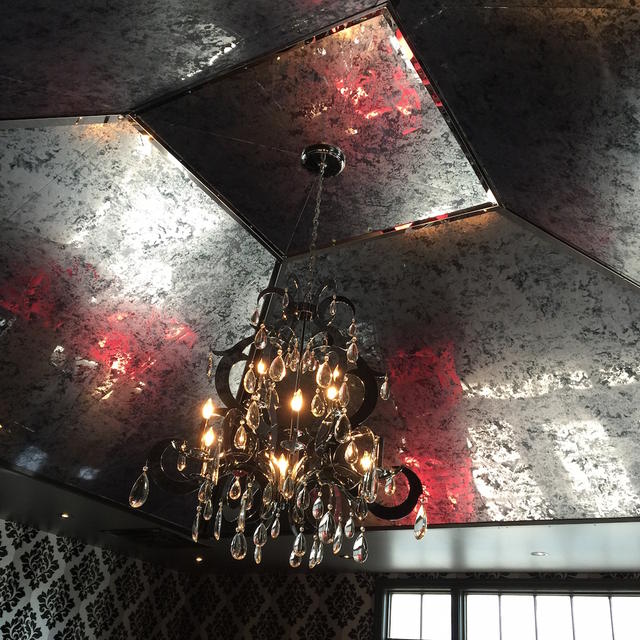 3. Decorative graphics used as a visual guide for visitors to this hospital
When remodelling the Oakville Trafalgar hospital the designer was innovative in the way they incorporated nature themes in various areas of the hospital. Decorative graphics were applied to large acrylic panels to enhance the functionality of the design. The purpose was to help identify these areas, providing a visual guide for visitors, and offer some privacy. Using calm, beautiful images, these graphics also improved the aesthetics and sense of well-being for the visitors and staff.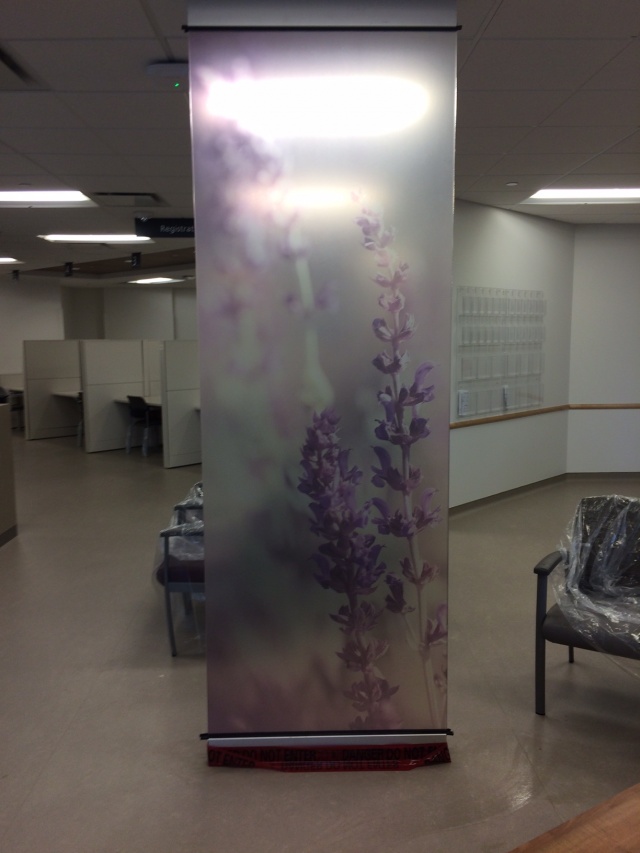 ---
Related Articles